Bemerkung: Kommerzielle Programme sind nicht in der Distro!
Note: The commercials are not in the distro!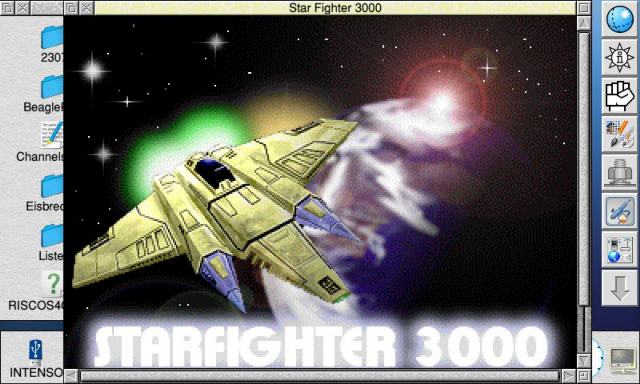 Gaming... commercial Starfighter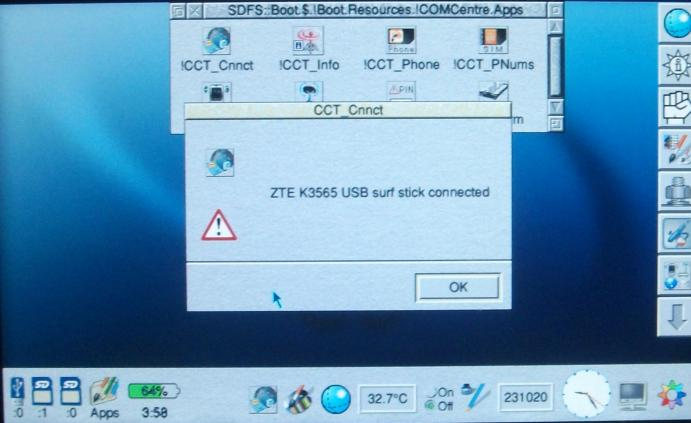 Batch1 and UMTS... sorry only with camera... Freeware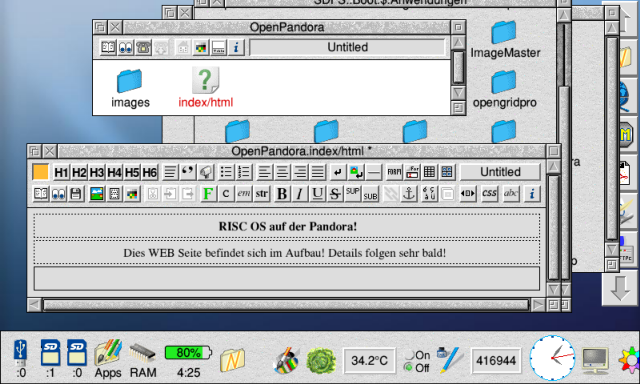 HomaPageMaker: WebWonder ... commercial
(Rebirth E. 512MB; 407MB + 64MB = 471MB memory free!!!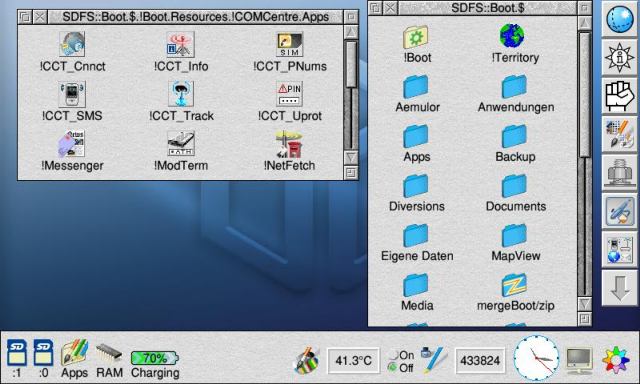 ComCenter... connect to the world (not connected)... Freeware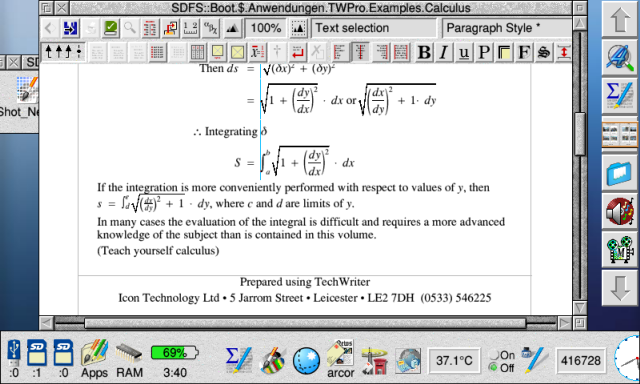 Office: TechWriter, commercial
Note! Free memory = 416728 / 1024 = 407MB ... + 64MB (unused RAMDisc) = 471 MB
Open are Techwriter, Paint, Netsurf, Messenge, Netfetch, ComCentre Connect, ... No swap Partition ore temp-directory is used: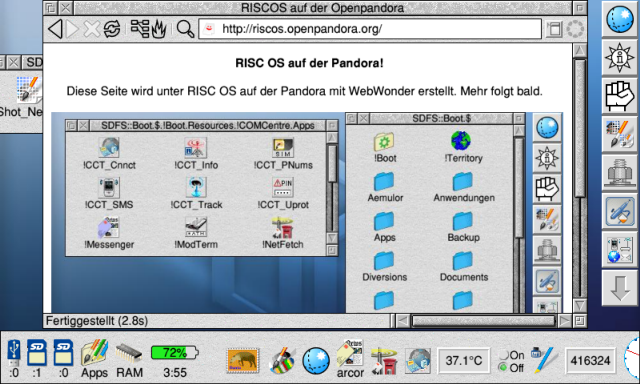 ComCentre connected + Tapirmail, Netsurf - free, Messenger ... not free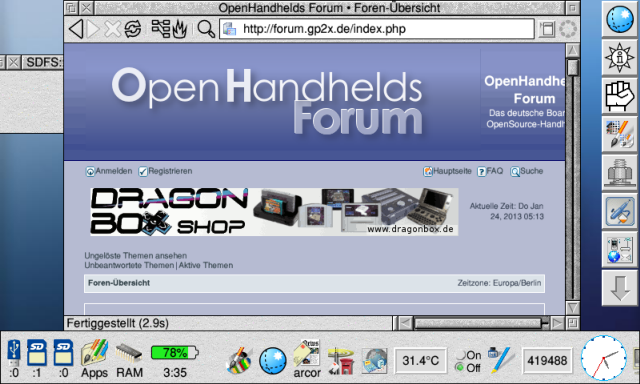 ... at home...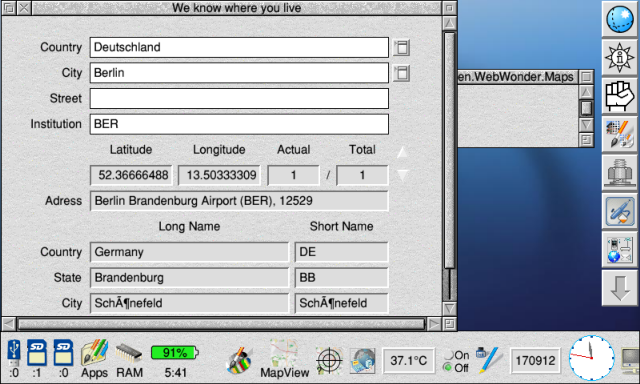 Freeware but not insite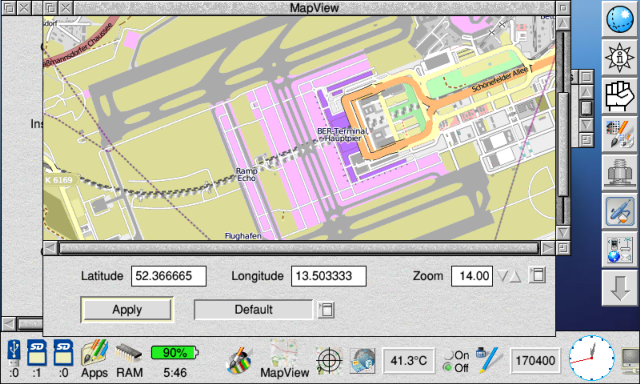 MapView = free Demo... not inside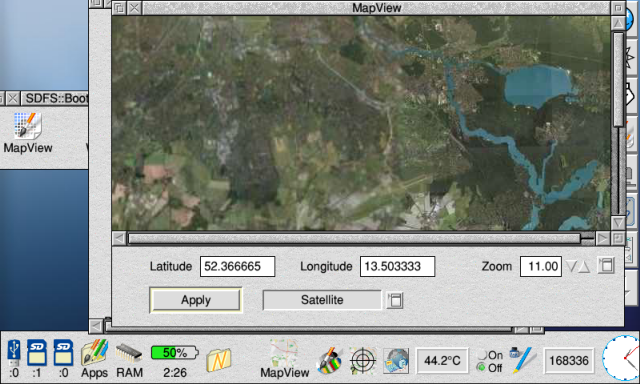 Satellite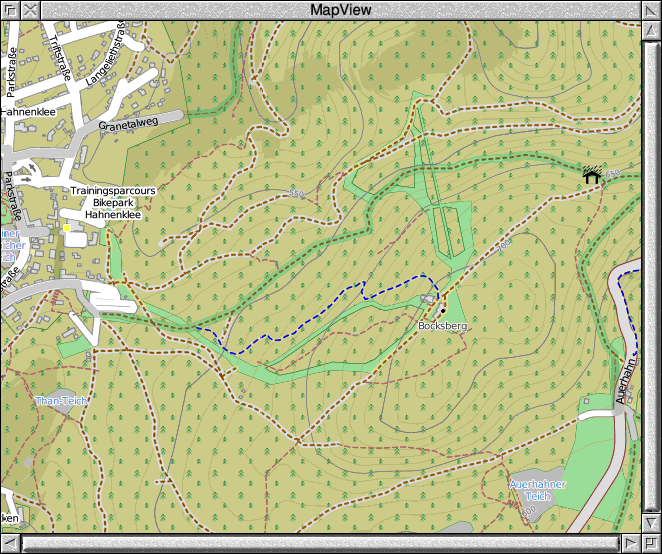 Cycle-map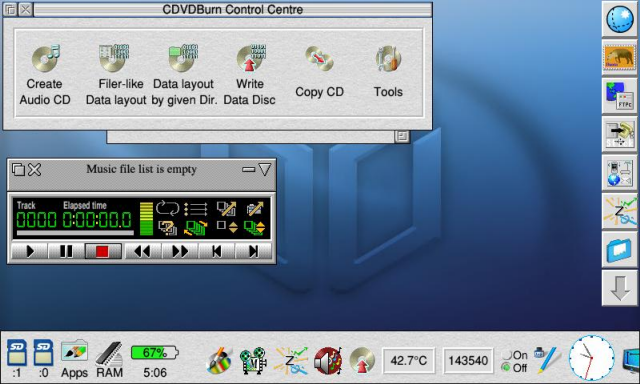 CDVDBurn non free, Player DigitalCD (MP3, WAV and other) free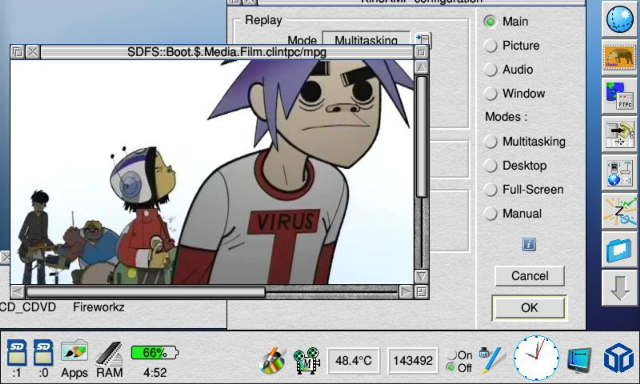 Movieplayer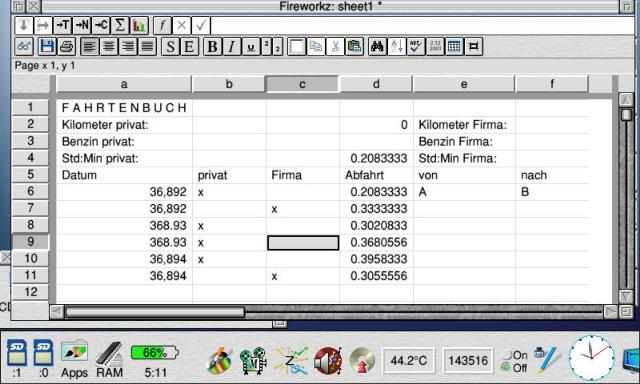 Fireworkz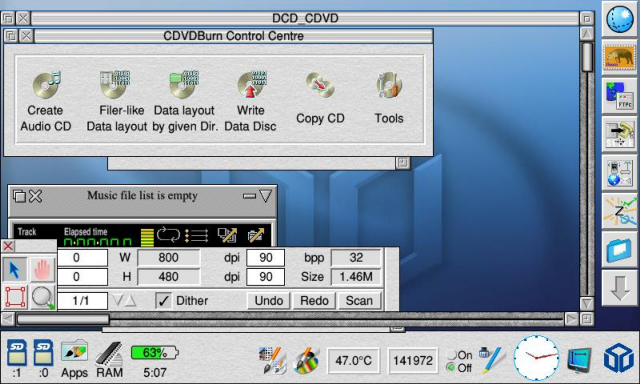 DPIngScan alias Imagemaster... not free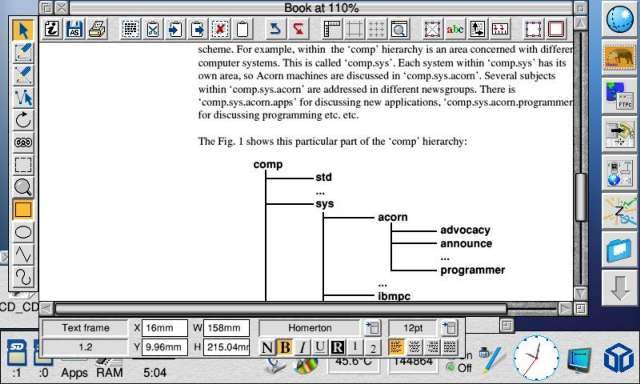 DTP - Ovation... not free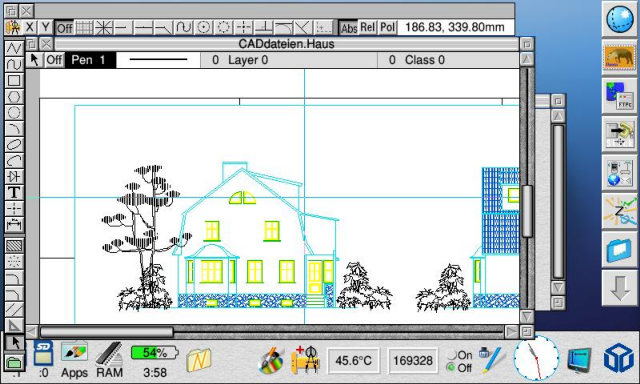 ProCAD: Where I live... Not free!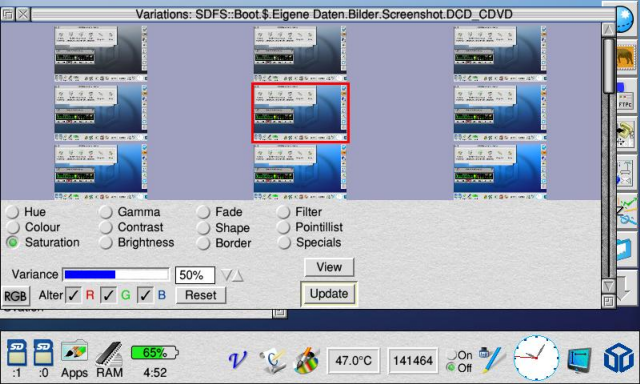 Variation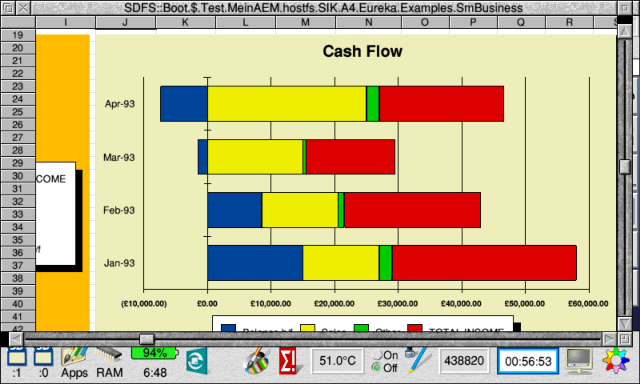 Eureka im Aemulor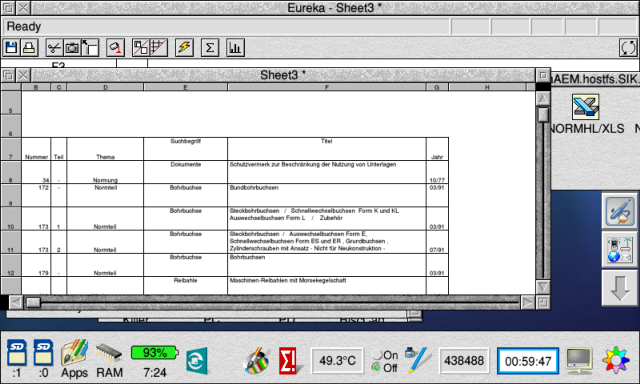 Eureka mit Excel-Import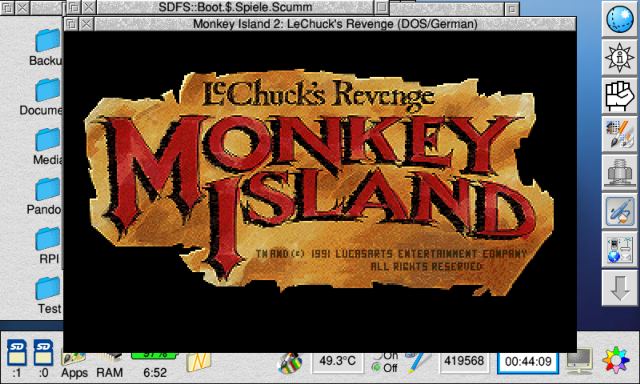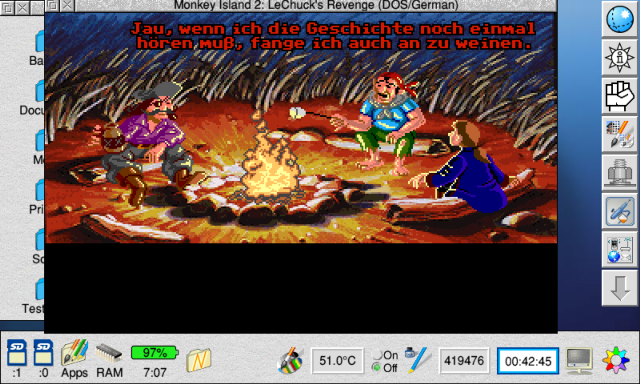 Scumm mit Monkey Island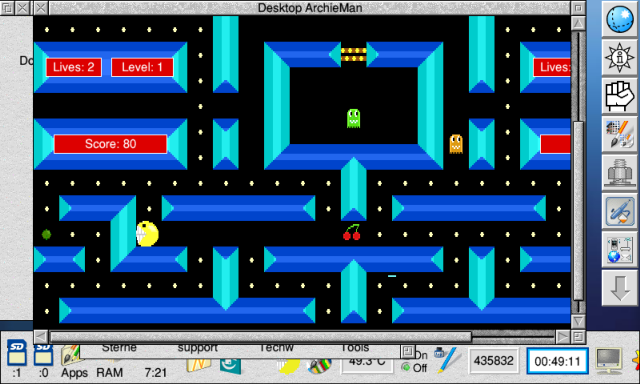 Pacman?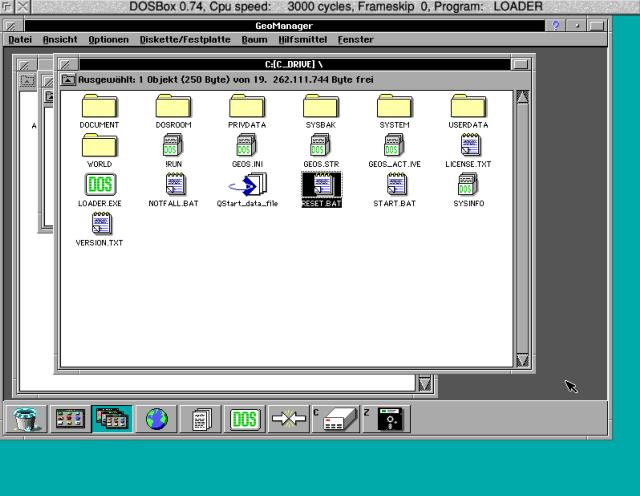 DosBox mit Geoworks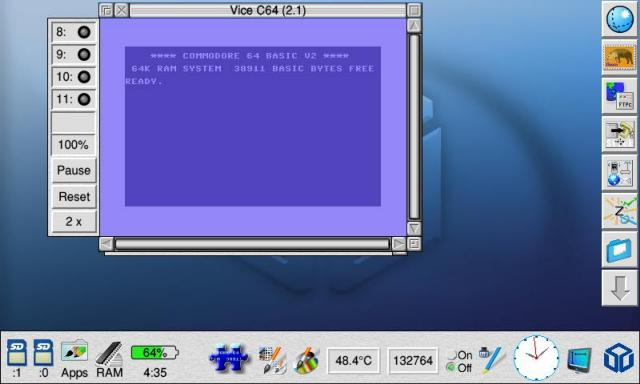 Vice C64: Huch, das der läuft.
Index Contact Download Links RISC OS Snapshot